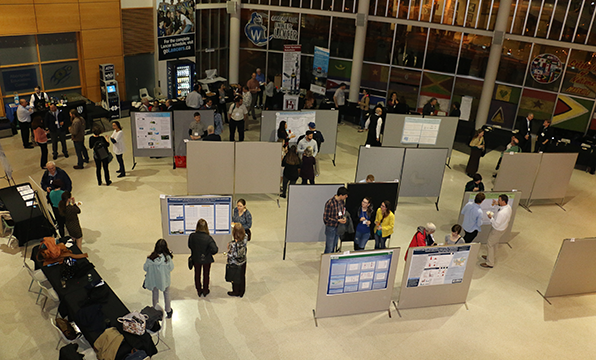 The 8th binational LEMN meeting was held at the University of Windsor, on February 21-23, 2017. This year's meeting focused on assessing and understanding the key role of the nearshore as an integrator of land and lake-based processes.

Participants reported on a number of topics during the course of the meeting, including:
results of the binational 2014 Lake Erie Intensive Year
up-to-date assessments of the basins' trophic status (including nutrients and fisheries)
new initiatives in ecological forecasting and integrated habitat assessment
restoration strategies
new pressures on the ecosystem.
You can download the meeting announcement and full program from the 2017 LEMN meeting
HERE
(Updated Feb 20th, 2017).
For more information, contact Silviya Ivanova:
Jessica Ives

Research Assistant
Department on Biological Sciences
University of Windsor
Windsor, Ontario, Canada, N9B3P4
Tel: +1 (519) 253-3000 ext.4758
Fax: 519-971-3609